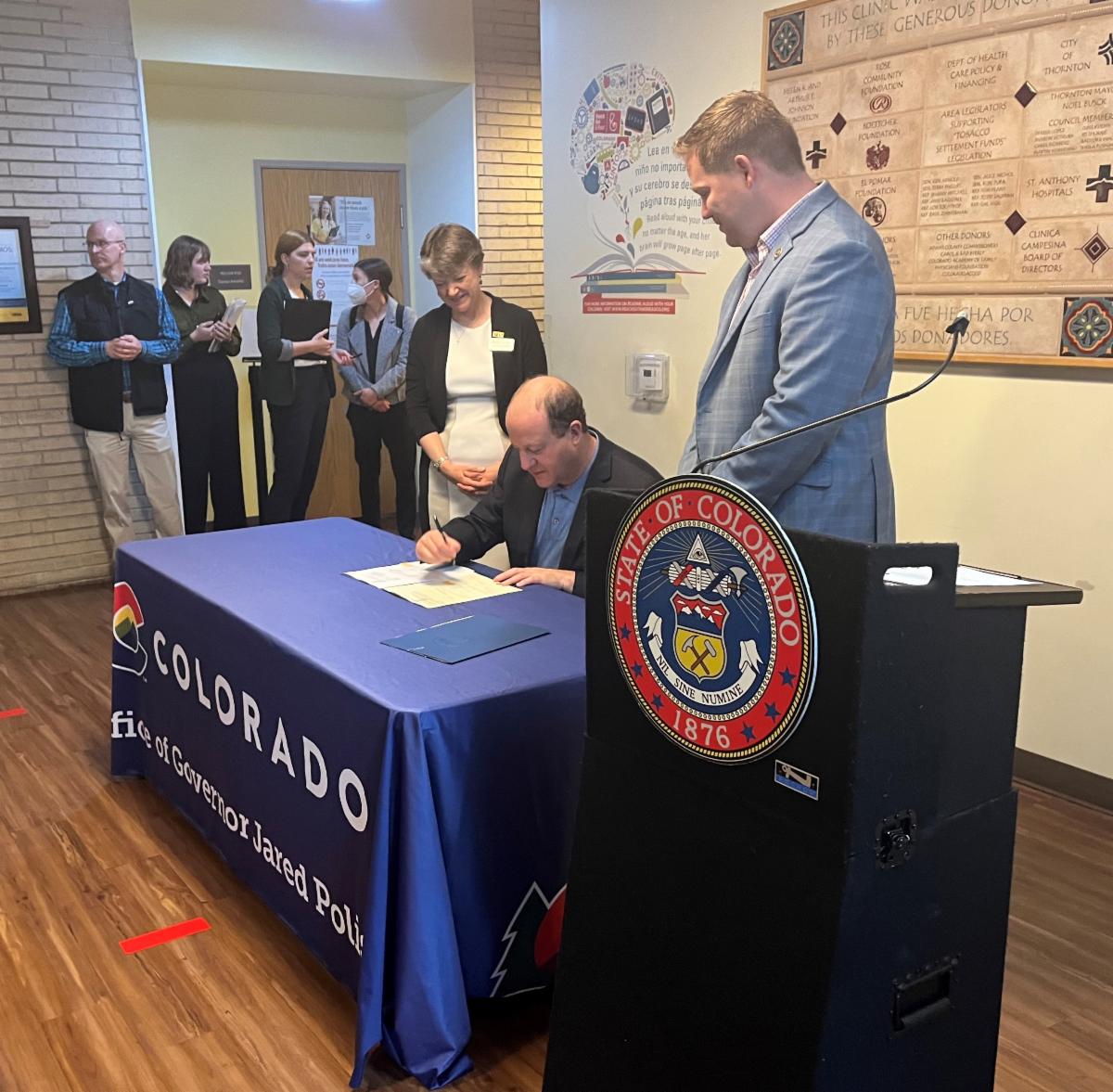 SB23-002, Medicaid Reimbursement For Community Health Services, was signed into law by Governor Polis on May 10.
SB23-002 sets up a process to enable some of the services provided by Community Health Workers, like health education, health navigation, and referral to community-based resources, to be reimbursed by Medicaid.
Colorado's Health Care Policy and Finance (HCPF), the state Medicaid department, will conduct a stakeholder process to finalize what will be included in the State Plan Amendment (SPA), which is the federal authority needed from the Centers for Medicare and Medicaid for state Medicaid to start reimbursement of these important services. Read more about the bill in the press release and Colorado Sun Article.
SB23-002 Implementation  – Join the Discussion
July 11, 12-1 pm MT
Zoom link: https://us02web.zoom.us/j/82328862552
Join a discussion hosted by the Children's Hospital CO Governmental Affairs team on July 11 to engage in the implementation process. This meeting will review SB23-002, which sets up the process for Medicaid reimbursement for some of the services provided by Community Health Workers. We will review the legislation, next steps in the implementation process, and advocacy moving forward.