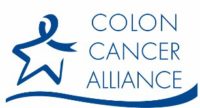 The Colon Cancer Alliance Conversations Webinar Series will be hosting its first webinar geared specifically toward Spanish speakers. The webinar will discuss the importance of starting the conversation about colon cancer, early detection and treatment options. The webinar will take place on July 20, 2016 at 5 p.m. MDT (7 p.m. EDT). Both the lecture and accompanying presentation will be in Spanish.
Register for La prevención, detección y tratamiento de cáncer de colon metastásico here.
El cáncer de colon es la segunda causa de muerte por el cáncer, sin embargo, el tema es tabú para muchas familias. Únase a este seminario gratuito para aprender cómo prevenir, detectar y tratar el cáncer de colon. Con la información correcta podrá comenzar la conversación con sus seres queridos. También aprenderá las opciones para el tratamiento de la enfermedad avanzada, específicamente el uso de las microesferas de resina con Y-90 SIR-Spheres® una forma innovadora de radioterapia local para el tratamiento de tumores metastáticos no resecables limitados al hígado. Si se le diagnostica la enfermedad avanzada, conocer las opciones es fundamental para que usted y su médico puedan tomar decisiones de tratamiento. Todos los participantes recibirán un link para acceder al seminario. ¡Regístrese hoy!