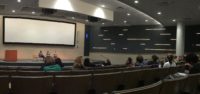 By Alejandra Armenta, PNTC Intern
The second annual Colorado Health Literacy Coalition Conference was held at the University of Colorado Hospital Conference Center on Oct. 21, 2016. This event was aimed primarily at clinicians, health educators, patient navigators, hospitals representatives and the general public interested in health literacy.
The Colorado Health Literacy Coalition Conference educated the audience with innovative techniques that will help them create more health literate health care organizations. According to the Coalition, health literacy allows patients and families to receive and understand health information so they can be advocates for their own care.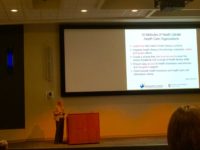 During the course of the conference, guests were encouraged to attend speaker-led interactive workshops. Speakers engaged attendees in a positive dialogue in order for people to improve their skills and knowledge about health literacy.
According to conference guest speaker Mary Ann Abrams, many health problems are linked to low health literary. These include:
Poor ability to interpret labels and health messages
Greater use of emergency care
Higher health care cost
Poor ability to demonstrate taking medicines appropriately
If patient navigators and other healthcare professionals improve their health literacy skills, they will have better communication with their patients and serve their needs. Improved health literacy is the key to improving care quality, reducing medical errors, facilitating shared decision-making and improving health outcomes.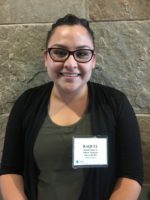 Why is it important to use Health Literacy at your work? 

"We are the first contact sometimes after getting discharged, or in my case with the asthma visits, they tend to call me first, because they feel more comfortable. And of course with health literacy, I can explain things better. They won't be scared or stressed because they feel more confident asking questions."

– Raquel Figueroa, Patient Navigator at Denver Health, who works with asthma patients
Alejandra Armenta is a student at CU-Denver, with a double major of Ethnic Studies and Public Health.