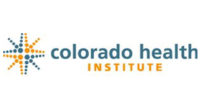 Colorado Health Institute Analysis
March 16, 2017
The American Health Care Act (AHCA) under consideration in Congress would lead to a $14 billion funding cut for Colorado during the first decade of its implementation, according to an analysis by the Colorado Health Institute, released March 16.
The AHCA would likely cause nearly 600,000 Coloradans to lose eligibility for Medicaid by 2030, according to the same analysis.
This CHI analysis focuses only on the proposed changes to Medicaid in the AHCA. Other provisions of the bill could also have effects on coverage levels.
The bill makes two major changes to Mediciad. It limits federal funding for people who joined Medicaid under the expansion authorized by the Affordable Care Act (ACA), and it converts federal funding for Medicaid to a per capita allotment system. Funding under per capita allotments is expected to grow slower than funding under the current system.
The ACA helped Colorado achieve an uninsured rate of 6.7 percent, less than half the 14.3 percent uninsured rate in 2013, according to the Colorado Health Access Survey. Almost all of the drop in the state's uninsured rate can be attributed to the ACA's Medicaid expansion.
"The bill in Congress would force very tough choices on our state legislators — either push people out of the Medicaid program or cut billions of dollars out of other areas of state government," said Michele Lueck, president and CEO of the Colorado Health Institute.
CHI built a computer model to conduct this analysis, using historic and projected growth in Medicaid enrollment and spending as well as the provisions outlined in the AHCA.
CHI is a research institute that performs modelling to gauge the effects of proposed legislation on health access and health spending in Colorado. CHI does not lobby and does not take positions on legislation.
Click here to read the analysis and the methodology  describing how CHI did it.
Source: Colorado Health Institute