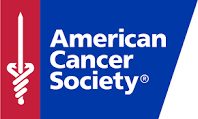 At the American Cancer Society, saving lives is our mission. We achieve our mission by drawing on our humanity. Humanity made up of courage, determination, innovation, passion, empathy, and caring. These are the values that give us the advantage over cancer.
The Patient Navigator (based in Denver, CO) will establish contact with cancer patients, survivors and caregivers through approaches agreed upon within the host hospital site, to raise awareness about information resources, support programs and services, and assisting in meeting other cancer-related needs of patients and caregivers. The Patient Navigator will guide patients and their families through the cancer care continuum to identify barriers to treatment and assist with access to needed resources to decrease barriers.
Bachelor's degree required, preferably in health care related field or 2 years equivalent experience in oncology, social work, nursing, community health education or related field preferred.
Click here for more information or to apply.