The Advanc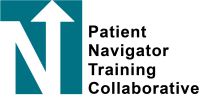 d Heath Behavior Change course planned for Dec. 11 has been rescheduled for after the holidays. The new date is Jan. 29, 2016. Please see more details below.
Advanced Health Behavior Change – Jan. 29 in Aurora, CO
This course focuses on chronic disease, including diabetes and cardiovascular disease prevention and control. It is hybrid course which includes an online component and a one day skills practice workshop designed for patient navigators, care coordinators, clinical and non-clinical practice staff.
You must register for both the online and in-person components.
Recommended Prerequisite: Level 1 Patient Navigator Fundamentals Course (or see course instructor)
Additional Recommended Prerequisite: Advanced motivational interviewing (MI) or a total of 12 hours of MI training (or see course instructor)
Register for Advanced Health Behavior Change