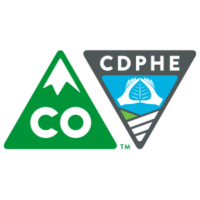 The Patient Navigator Training Collaborative wishes to congratulate the navigators who have passed the state competency assessment! The assessment was offered for the first time June 2.
View the Health Navigator Registry here
Colorado has established the first competency-based statewide registry in the nation for health navigators, an emerging workforce that has been proven to increase patient access to health care, improve health outcomes and equity, and reduce health care costs.
The first 14 health navigators to pass a comprehensive competency assessment developed by the Colorado Department of Public Health and Environment were added to the Colorado Health Navigator Registry today.
"I want to congratulate these navigators on completing this extensive test of their knowledge and skills as well as thank them for their contributions to improving the health of Coloradans," said Elizabeth Whitley, director of the health department's Prevention Services Division and a pioneer in health navigation.  
A health navigator is a trained, unlicensed member of the health care team who helps patients overcome barriers to health care and navigate the complex health care system. They help patients make, keep and prepare for appointments; arrange transportation and translation services; link patients and families to community resources; coordinate care across different health care providers; and work with patients to maintain a healthy lifestyle and manage their own health care. They work statewide in hospitals, community health centers, private practices and other agencies.
CDPHE funded a survey of health care employers that shows a growing demand for a qualified unlicensed workforce to provide navigation services in urban and rural areas of Colorado. More than six of 10 employers surveyed said they would prefer to hire trained health navigators.
The health department has invested more than $30 million since 2012 to develop a statewide health navigator workforce. The department has worked with local programs, community colleges and other state agencies to define the skills and competencies needed by health navigators, fund and standardize training, develop curriculum for private and public educators, and develop a voluntary registry to measure the skills and competencies of those working in the field.
Those health navigators added to the Colorado Health Navigator Registry  were assessed during a four-hour training session developed by the University of Colorado Center for Advancing Professional Excellence. In reality-based encounters with trained actors, they had to demonstrate a thorough understanding of the health care system, health beliefs and behaviors, community resources and referral systems, and legal and ethical health care issues. They must know how to assess patient needs, communicate with patients and providers, and coordinate clinical, behavioral and emergency health care.
Listing in the registry helps entry-level navigators demonstrate their qualifications to potential employers and adds a layer of protection for patients.
LEARN MORE: Tune in July 13 for a webinar on the Health Navigator Registry.
Source: Colorado Department of Public Health & Environment