Lung cancer is the leading cause of cancer death. As a Patient Navigator, you are uniquely positioned within a team of primary care providers and specialists to build relationships with at-risk patients to encourage and guide them through the stages of screening, treatment, and survivorship of lung cancer. The course focuses on your core responsibilities of identifying eligible community members and coordinating services and follow-up; as well as tracking the process, outcomes, and performance indicators to access lung cancer screening, early detection, and treatment services.
Who can benefit from this course:
Community health workers, promotoras and patient navigators delivering outreach and education on a variety of health and wellness topics
Patient navigators and patient educators based on healthcare settings
Tobacco cessation specialists
Nurse navigators based in healthcare systems or hospitals who are new to lung cancer screening
Clinic managers and imaging center directors or administrators considering starting or are in early stages of implementing lung cancer screening programs
Anyone looking for new tools, best practices, and engagement approaches for working with patients who may benefit from lung cancer screening
This work was funded by the Lung Cancer Research Foundation (Disparities Grant 07/01/19 – 12/31/21; PI: Risendal, University of Colorado Cancer Center)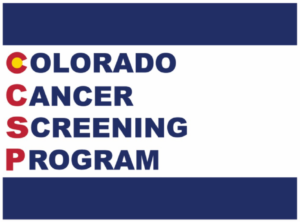 Content provided in this course was adapted from the Colorado Cancer Screening Program, Lung Cancer Screening Guidebook unless other wise noted.
In this course, you will learn to:
Explain the basics of lung cancer and lung cancer screening
Identify which patients are eligible for lung cancer screening using low-dose CT
Identify and address patient barriers to lung cancer screening
Determine the follow-up, coordination, and referral needs of eligible patients
Refer tobacco users into recommended cessation programs
Perform the processes for data collection, reporting, and tracking of lung cancer screening metrics
A free toolkit with flowcharts, checklists, implementation tips, and evidence behind the information in the training program is available here. Please download or open the toolkit page while you are taking this course it is a useful tool to help support your learning. This toolkit was also developed with funding from the Lung Cancer Research Foundation.
Time Required
Total time:  Up to 5 ½ hours
Most modules take between 20-30 minutes to complete.
The course can be completed at your own pace, and the program will track where you left off.
Although the course is designed to be taken in order, you can view modules based on your own needs and priorities.
Module 6 (case studies) may take up to an hour to complete.  It gives you the opportunity to  apply what you have learned to different case studies.
Module 8 (screening follow-up) also may take longer to complete (up to 1 hour and 15 minutes). It contains information to help you understand the test results and next steps.  This section is most useful for navigators who will be working with patients to follow-up on abnormal screening results.
Course Navigation
Use the navigation menu on the right-hand side of your page to move through the modules. Please use the most up-to-date version of your browser to access all features of the course. 
Certificate of Completion
Complete the modules and quizzes to unlock your certificate of completion.